6connect network automation software provide practical value and scalability for service providers and enterprises

For more information on our Reseller program, email us at reseller@6connect.com

6connect ProVision gives your clients and prospects unparalleled integration possibilities in any provisioning workflow
6connect network automation solutions are crucial tools to manage technology growth
Quality software delivery and competitive sales models allow for higher margins
High touch support from experienced operators gives peace of mind to customers
Dedicated channel manager for direct interactions
Becoming a 6connect Reseller
6connect is one of the industry leaders in network resource provisioning automation. With our suite of tools, we are excited to offer your business the opportunity to join our global Reseller Group.
As a Reseller, you will have authorization to resell our ProVision line of software products. These best of breed software solutions solve many current and future issues for service providers and enterprises.
We find that working closely with Resellers lets us solve problems directly, but also ensure that Resellers maintain their competitive edge and continue exceeding their client's expectations.
To learn more about the 6connect Reseller Program and tell us more about your business, reach out to us at any time – reseller@6connect.com.
Secure64
Headquartered in Greenwood Village, Colorado, Secure64 is a software company providing the most secure DNS products available to the government and telecommunications industry. Developed using a grant awarded by the Department of Homeland Security, Secure64's patented technology has been proven to be immune to compromise from rootkits and malware and resistant to network attacks that are the source of today's most serious security threats. The company offers a suite of trusted and secure DNS software appliances for caching, signing and authoritative use. Customers include notable government organizations as U.S. Departments of Commerce, Labor, and Interior and telecommunications giants such as CenturyLink, Sprint and Telefonica.
Learn More at www.secure64.com
Walker and Associates

Walker and Associates is a national distributor of network products for broadband providers, including wireline, wireless, cable TV, government and enterprise network operators. Walker's extensive range of products from over 250 suppliers facilitates carriers' delivery of high speed internet, video, data and voice services to residential, business, and mobile users. Walker supports communications technologies such Ethernet switching & routing, GPON, Active Ethernet, VoIP, packet optical networking, fixed wireless, FTTx and more. In addition, Walker provides a host of physical plant products such as fiber and copper connectivity, power systems, indoor and outdoor enclosures and outside plant infrastructure..
Learn More at www.walkerfirst.com
SHI

SHI is a leading corporate reseller of software, hardware, and related services, providing government agencies, educational institutions and Fortune 1000-Fortune 500 companies with all of their technology needs
Learn More at www.shi.com
GrupoCESA

Grupo CESA ha venido trabajando el desarrollo de soluciones de BI en conjunto con socios de negocio y herramientas de clase mundial, desarrollando su capital humano y hoy en día cuenta con la capacidad instalada de implementar soluciones de BIG DATA.
Learn More at www.grupocesa.com
CLAdirect

We encourage and accompany the process of Digital Transformation of your company with disruptive and flexible solutions, which support the exponential growth of the organization.
Learn More at www.cladirect.com
SESO Solutions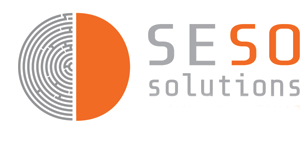 Seso Solutions is a system integrator that provides services as network construction, hardware and software installation, development, maintenance and support. Seso Solutions provides high qualified specialists in outsourcing services, design and construction of web infrastructure, installation and administration of network equipment (Cisco, Juniper, Extreme). the Seso team works closely with customers to ensure IT solutions are optimized for their customer's needs.
Learn More at www.seso.ru
Technoserv

Technoserv is building an information and computing center for the Mordov Technopark.
Learn More at www.technoserv.com
NIL

NIL is the leading provider of data center, network, cloud, and information security services. The company provides its customers with business value through consulting services, managed services, system integration, and learning services.
Learn More at www.nil.com
Talk to one of our Engineers