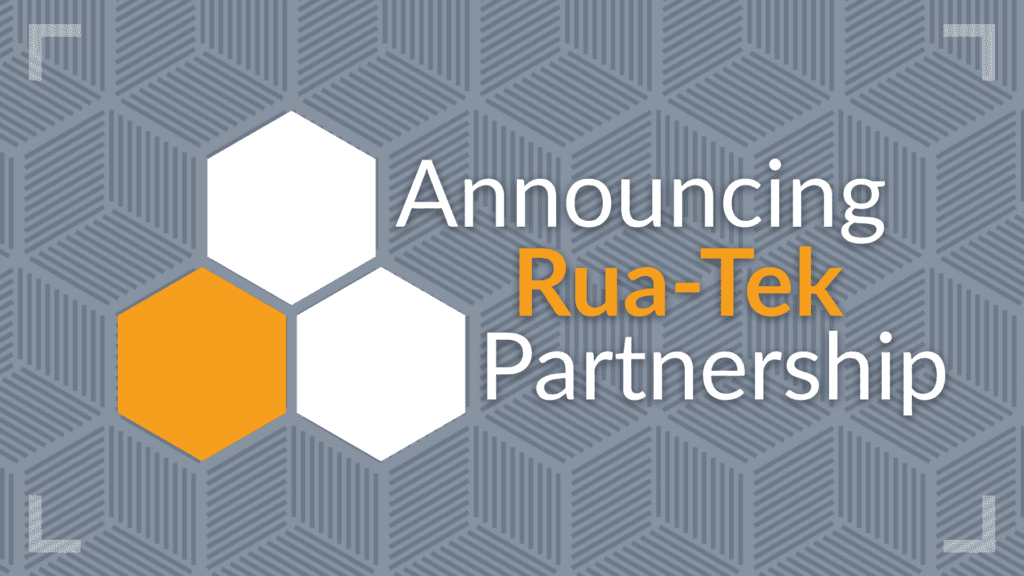 At 6connect we are thrilled to welcome Rua-Tek to our growing partner network. Rua-Tek's commitment to delivering exceptional IT services and support to their clients aligns perfectly with our mission to create the software infrastructure solutions for provisioning automation in datacenters, the cloud and beyond.
Since our founding in 2009, the 6connect team has been dedicated to solving the frustration and problems that manual network provisioning creates for network architects, administrators, and operators. 6connect's ProVision continues to solve all of the most common headaches associated with large-scale dynamic network provisioning. It provides automation tools for network management tasks like IPv4/IPv6 subnet allocation, DNS zone editing, DHCP scope configuration, BGP session management, and is built from the ground up using a robust API for easy integration to existing systems.  It provides network administrators with a centralized control panel to manage all network resources in one place, and use a global permissions structure to delegate administration tasks for various use cases.
6connect also works hand-in-hand with MSPs to set up customized/branded solutions for more complex infrastructure provisioning environments.
Founded in 2013, Rua-Tek's goal has been to provide strategic technology application resources to mid and large sized businesses in Costa Rica and Central America. From the beginning, their mission has been to ensure that their clients achieve their business goals by making sure their business-critical applications are always available, fast and secure. Whether its Managed IT Services, Cybersecurity, IT Consulting Services, Professional Services or Managed Security.
Combining 6connect's global expertise in networking, infrastructure, and automation together with Rua-Tek's service offerings creates integration opportunities not only to modernize customer infrastructure seamlessly, but to adapt to emerging technologies without exacerbating their current challenges.
–
Aquí en 6connect, nos encanta darle la bienvenida a Rua-Tek a nuestra creciente red de socios. El compromiso de Rua-Tek de brindar soporte y servicios de TI excepcionales a sus clientes se alinea perfectamente con nuestra misión de crear soluciones de infraestructura de software para el aprovisionamiento de automatización en centros de datos, la nube y mucho más.
Desde nuestra fundación en 2009, la gente de 6connect se ha dedicado a resolver la frustración y las problemas que el aprovisionamiento manual de redes crea para los arquitectos, administradores y operadores. ProVision de 6connect continúa resolviendo todos los dolores de cabeza más comunes asociados con el aprovisionamiento de redes dinámicas a gran escala. Proporciona herramientas de automatización para tareas de administración de redes como asignación de subredes IPv4/IPv6, edición de zonas DNS, configuración del alcance DHCP, administración de sesiones BGP y está construido desde cero utilizando una API sólida para fácil integración con varios sistemas existentes. También permite a los administradores de red un panel de control centralizado para administrar todos los recursos de la red en un solo lugar mientras utilizar una estructura de permisos globales para delegar tareas de administración sobre su organización.
6connect también trabaja mano a mano con los MSP para configurar soluciones personalizadas/de marca para entornos de aprovisionamiento de infraestructura más complejos.
Fundada en 2013, el objetivo de Rua-Tek ha sido proporcionar recursos estratégicos de aplicación de tecnología a empresas de tamaño mediano y grande en Costa Rica y América Central. Desde el principio, su misión ha sido asegurarse de que sus clientes logren sus objetivos comerciales garantizando que sus aplicaciones críticas para el negocio estén siempre disponibles, sean rápidas y seguras. Ya sea en Servicios de TI Gestionados, Ciberseguridad, Servicios de Consultoría de TI, Servicios Profesionales o Seguridad Gestionada.
La combinación de la experiencia global de 6connect en redes, infraestructura y automatización junto con las ofertas de servicios de Rua-Tek crea oportunidades de integración no solo para modernizar la infraestructura del cliente sin problemas, sino también para adaptarse a las tecnologías emergentes sin exacerbar sus desafíos actuales.