Resource Manager
Flexible resource architecture with customizable views across any resource in any datacenter
Integrated object-based permissions for unified global access to assets and network provisioning workflows
With ProVision's global Resource Manager that understands complex hierarchies and their metadata, you can tie in global permissions along with your provisioning workflows. From IP addresses, to Contacts or DNS zones and DHCP scopes, Assets can finally have complete integration with all of your network infrastructure elements – all in one interface, across all of your datacenters or PoPs. 6connect ProVision 's Resource Management foundation will allow you to accurately track and view your assets in real time, building customizable views that are intricately tied to your provisioning data and any other metadata you care to store.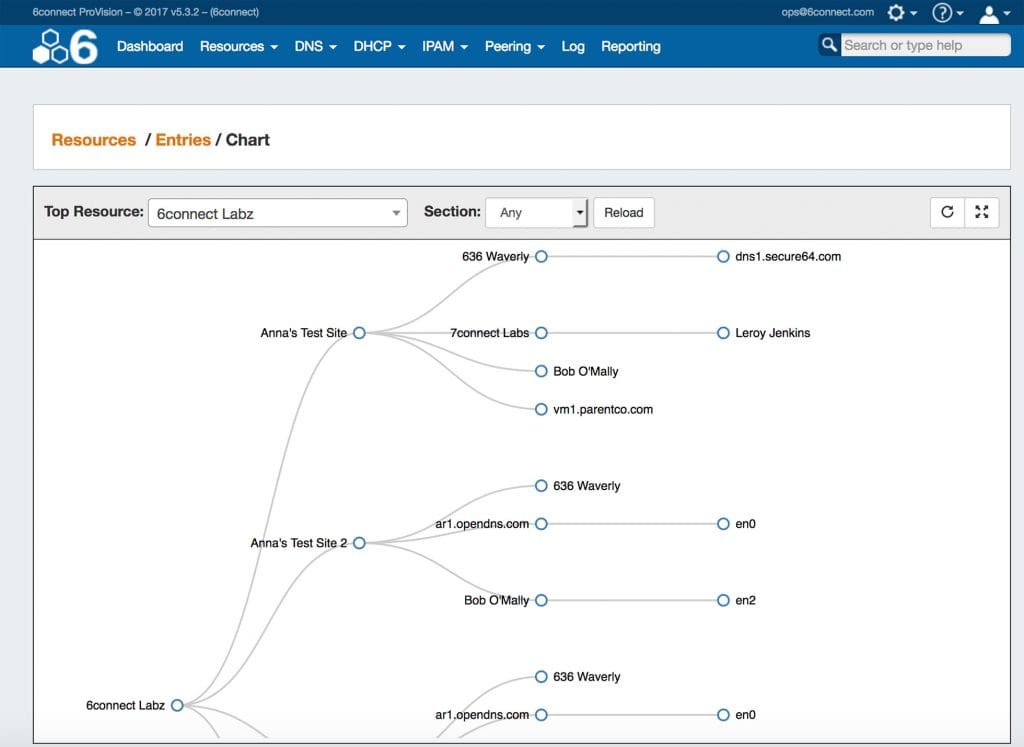 Features
Container based system is adaptable to any data model
Create unlimited custom object types with unlimited custom fields – API or GUI
Real-time global search for easy tracking
Manage IP information (IPv4 and IPV6) with address validation
Manage DNS/hostname information with automated forward and reverse zone updates
Integrated permissions for complex environments and user scenarios
API allows integration with other OSS/BSS systems for additional automation of provisioning workflows
Track physical and virtual datacenter elements on a global scale, including cross-connects, datacenters, servers, contracts, virtual interfaces – or define your own.
Assign network resources on the fly to any resource, any where with ProVision tags
Contact us to request a demo, trial or just speak to one of our engineers.