DNS/DNSSEC Controller
Flexible provisioning supports a variety of DNS/DDI platforms and services from a centralized multi-tenant interface
Easily deployed in our cloud or yours and can integrate with existing authentication systems or portals
Maintaining secure and robust DNS infrastructure is critical. That also means that automation and management of this critical environment can be a challenge. The future of DNS is evolving to multiple simultaneous platforms. Some zones could be managed by local DNS infrastructure, other zones managed with an external service for increased redundancy. Normally, this approach would require two (or more!) different management interfaces – but with ProVision – it's all centralized and accessible without having to change any of your DNS infrastructure. ProVision also supports workflows for automation, integration, and delegation giving you even more flexibility. These out of the box features provide a variety of controls to support your dynamic IT systems without interfering with production infrastructure.
With the ProVision DNS Controller Module, you get a turn-key DNS management portal that imports your existing zone data using one of our ProVision Connectors, outputs it to the DNS server(s) of your choice (on demand or via schedule) and keeps track of all zone updates/edits.
Features
A multi-user environment that gives you granular permission controls, along with full forward and reverse DNS zone management of IPv6 and IPv4
Integrates with ProVision Approvals to support secure workflows for zone/record edits and changes across your internal teams or customers
DNS automation – easily edit reverse records for IPAM allocations or build zone files from device information
Bulk DNS editor that makes global DNS changes easy, backed by powerful zone editor tools for working with large zones (no more scrolling!), and pre-populated Nameserver entries to save time
DNSSEC support "out of the box"
Multi-support and Multi-zone management ACROSS different DNS technologies through a single interface – ISC BIND, PowerDNS (MySQL and Postgres backend databases), Secure64 Authority and Signer, DynECT, NS1, KnotDNS, Infoblox, DNS Made Easy with more being added all the time
ProVision Importer normalizes and imports your zones into ProVision from a variety of server formats and DNS services
Integration with object-based permission structure for granular control in even the most complex environments – supports LDAP and RADIUS
DNS Groups with dedicated settings and server interaction allow for easy management of duplicate zone environments without sacrificing usability
Zone record validation "on the fly" minimizes zone errors and prevents errors before they happen
User Benefits
6connect recognizes that DNS and DNSSEC serve as the foundation of service providers' and enterprises' online presence. We have built robust, secure and easily managed DNS and DNSSEC tools into ProVision that makes creating and maintaining both easy, quick and fun (ok, fun for network administrators like us). Here are some benefits that our customers are seeing:
ProVision simplifies zone creation significantly by providing straightforward import tools, automatic zone serial creation,  and multiple export options (local SSH, ZIP, SFTP transfer, etc…)
Improved zone accuracy because of automatic zone generation routines that feature built-in logic and error checking algorithms
Flexible searching across zones and zone assignments per customer or sites, and customizable zone entry types
Integrated DNSSEC

support that leverages features from the server or service

Approval Workflows provide significant time savings due to reduced ToTF*
*Throwing Over The Fence – commonly used to refer to support interactions that seem to thrive on shuffling tickets back and forth between users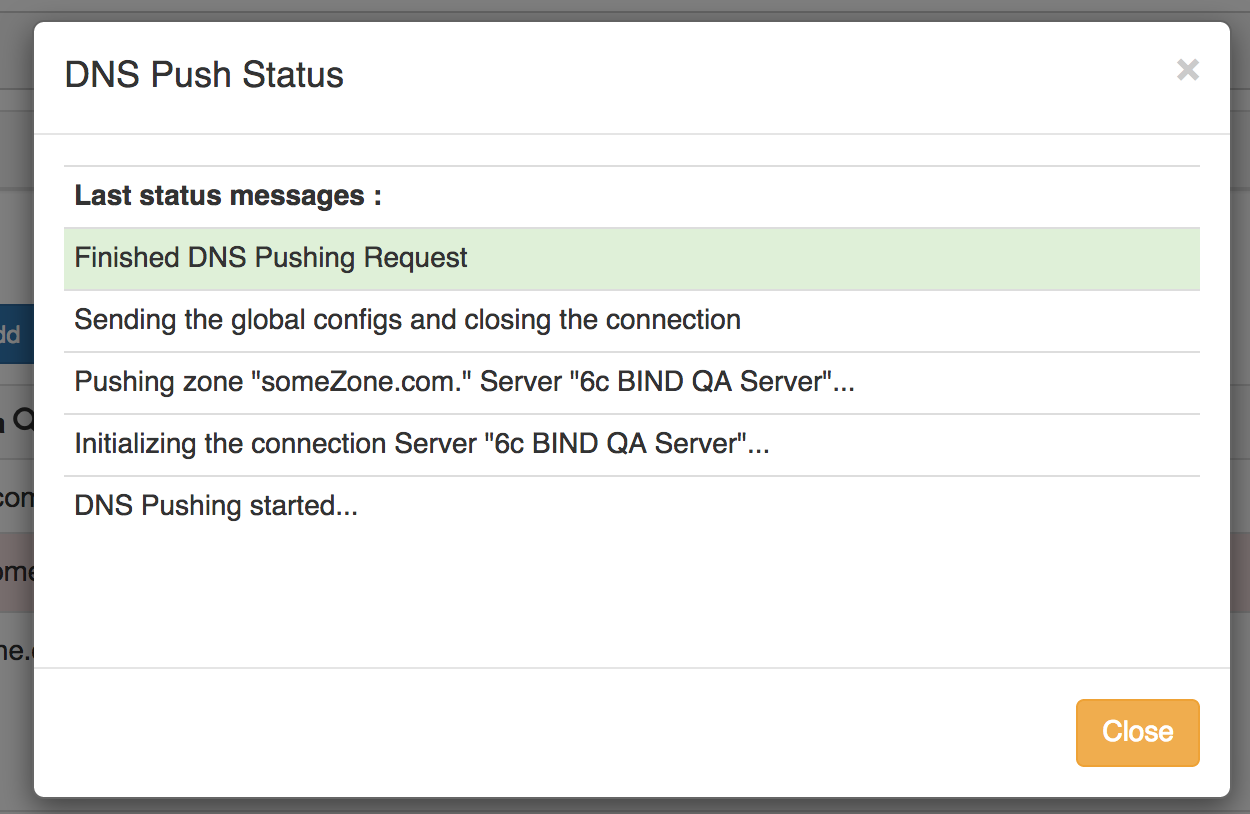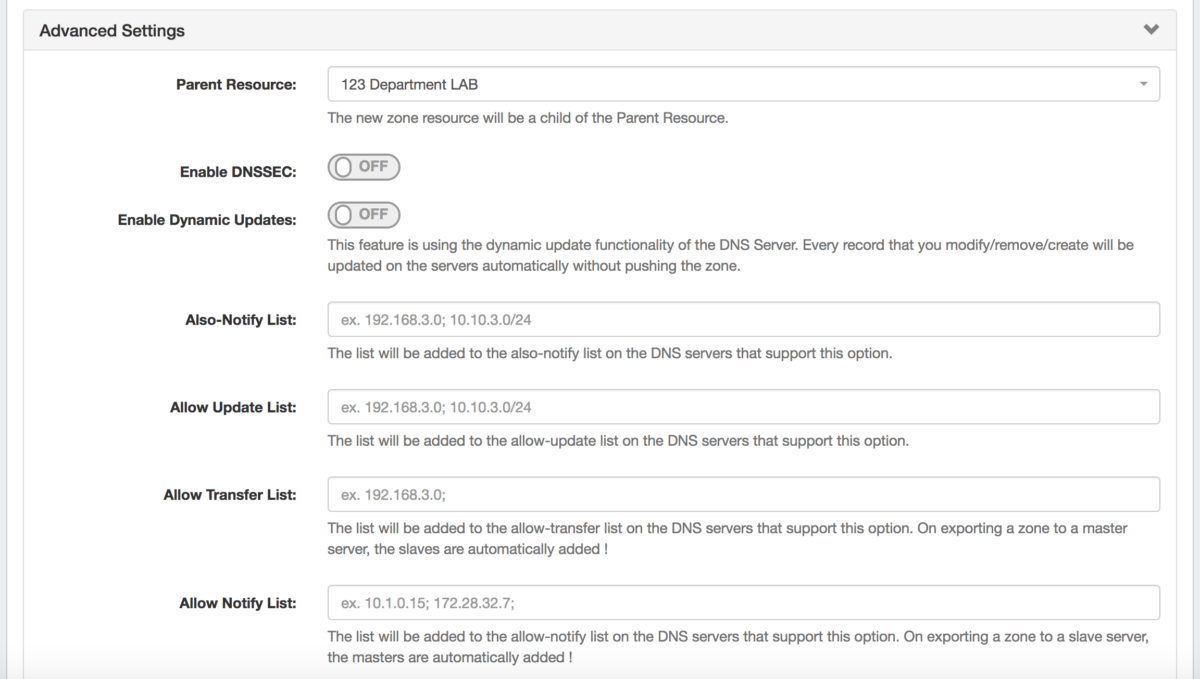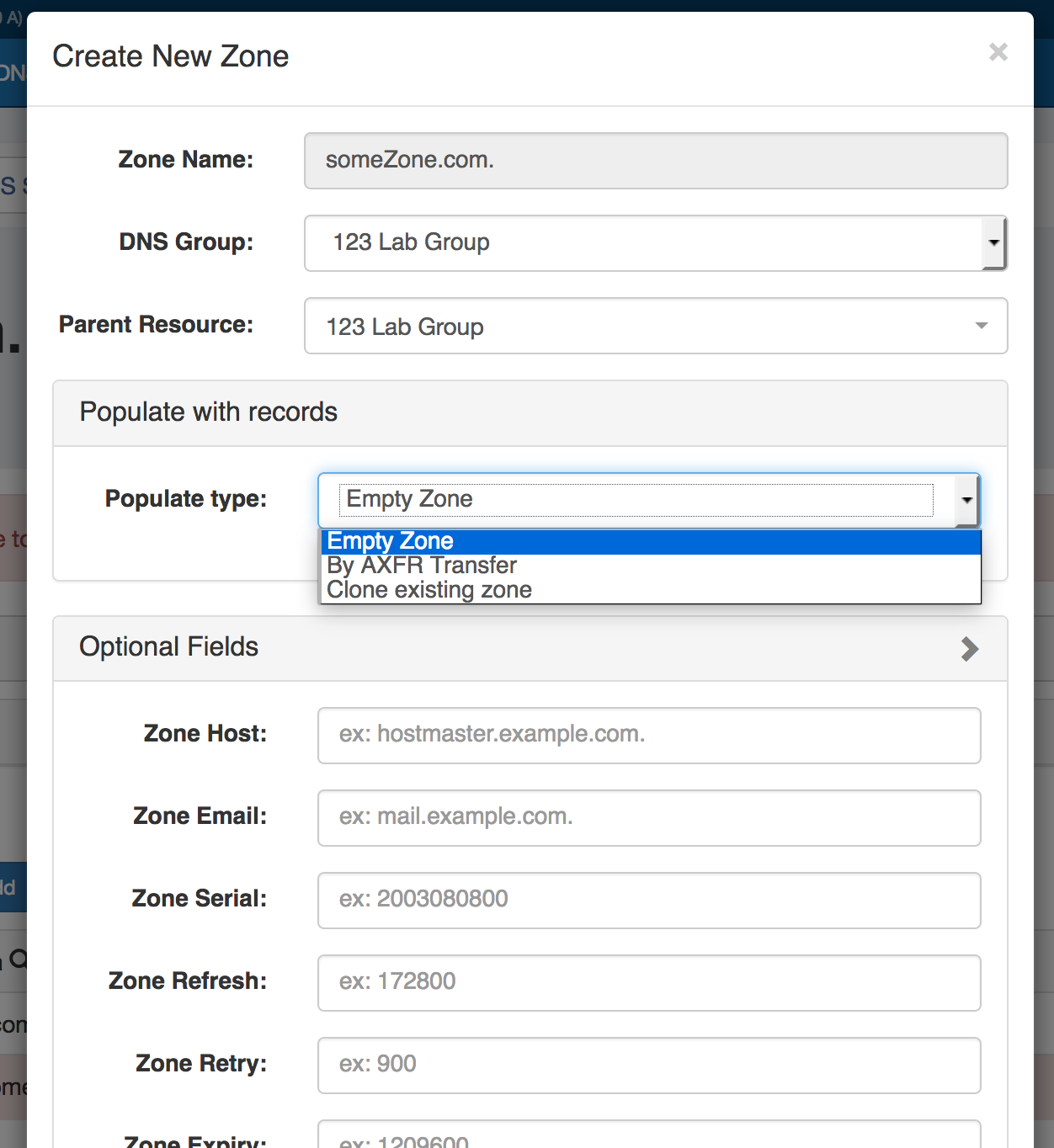 Contact us to request a demo, trial or just speak to one of our engineers.