For this year's #Ripe76 several hundred people met in beautiful Marseille, the second largest city in France. The meeting took place at the Palais du Pharo Convention Centre of Marseille from 14-18 May 2018. Despite the air traffic control strikes over the weekend, everyone made it in (albeit delayed). One of the first highlights we noticed was the amazing cheese selection. Yes, cheese. Everywhere we looked there were delectable cheeses. The fantastic cheese element was hard to ignore, but then again- why would we?
The Cheese Working Group at #RIPE76 has kicked off. Yum! pic.twitter.com/K23vgcpP85

— peter hessler (@phessler) May 16, 2018
Cheese Exchange Working Group in full flow! Plenty of cheese to go around! Club Phar on the first floor. #RIPE76 pic.twitter.com/kjd162QxBW

— Sean (@ItsSeanMullin) May 16, 2018
Not only was the fromage outstanding, so was the breathtaking venue, but more importantly, we enjoyed the talks and break out groups. But above all we were impressed with the on-site childcare that was available all week. The Women in Technology (WIT) luncheon was also another highlight. The WIT lunch discussion talked about the power of mentoring and helped everyone to better understand one another's different viewpoints and perspectives.
One of our discussions was about the new internet from a different perspective by Jordi Palet Martinez: A New Internet Intro to HTTP/2, QUIC, DOH and DNS over QUIC.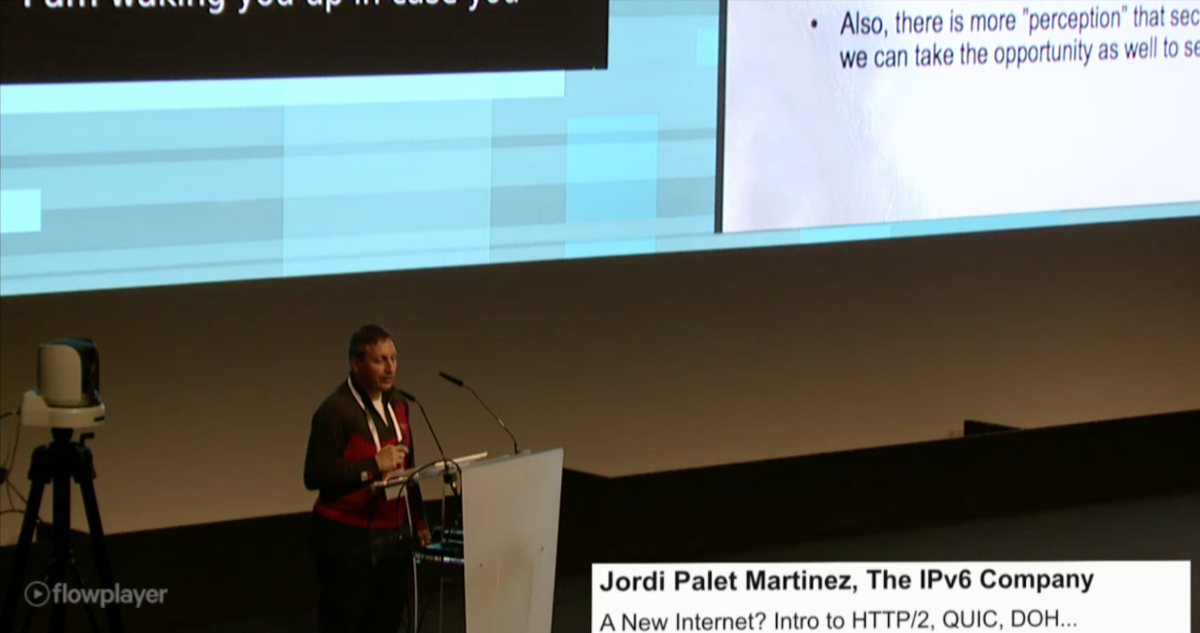 If you missed the conference, no problem! The archives may be found here.
See you at #Ripe77 in Amsterdam! (No word yet on the cheese selection)