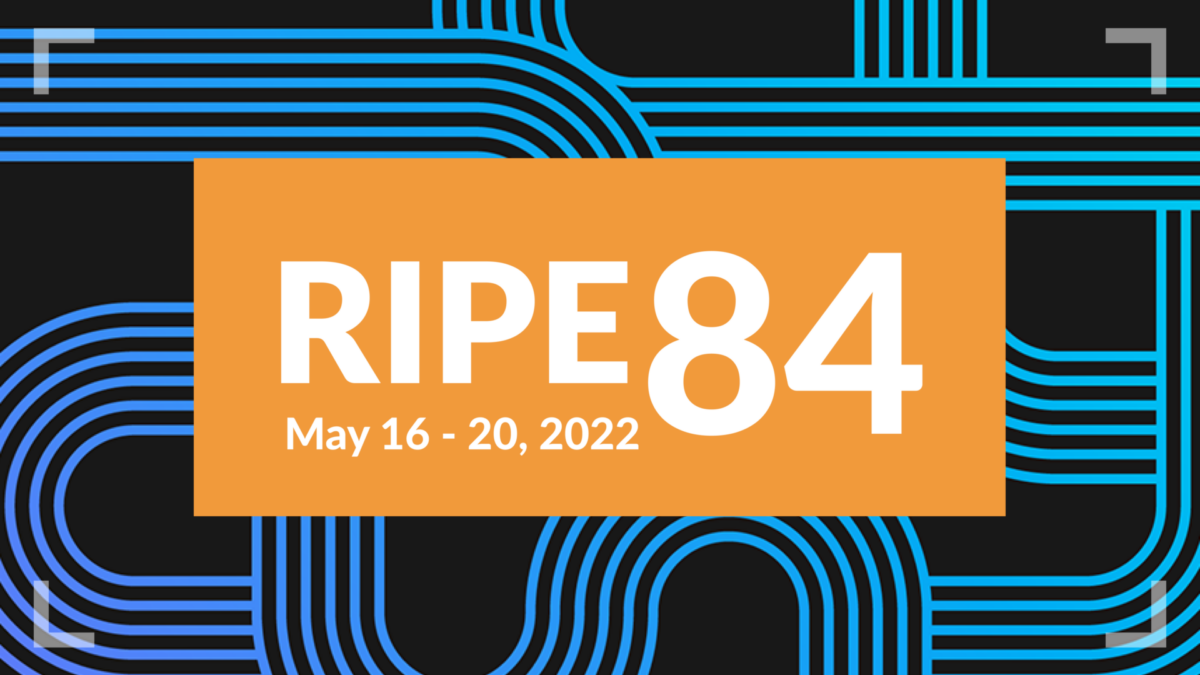 The RIPE 84 conference was a five-day virtual and in-person event that took place in Berlin, Germany from May 16th to the 20th. This event brought together the internet community to discuss the latest developments and updates in technology.
RIPE84 Conference Highlights
With so many interesting sessions to choose from, here are a few that caught our attention.
Day One
The event began with a warm and exciting welcome from RIPE Chair, Mirjam Kuhne, with a heartfelt round of applause as it was the first meeting held in person since RIPE79. It was then followed by the Global NOG Alliance: Taskforce to Keep Ukraine Connected hosted by Rene Fichtmueller, recognizing the network operators of Ukraine. We would also like to give a special thank you to our very own 6connect team members Jan Žorž and Sander Steffan for supporting and being a part of the #KeepUkraineConnected initiative.
Day Two
The second day was lively with 682 attendees onsite and online. We also had our own incredible Sander Steffann lead an informative and musical presentation Stairway to Anycast on why and how we built an anycast platform at 6connect. This was followed by a collaborative discussion with Remco van Mook from Lynkstate on their role in making the platform more robust and efficient using various measurements and monitoring tools.
Day Three
Let's not forget about the coffee breaks where we had some exciting opportunities to network and have engaging conversations with our fellow attendees. We also heard Pascal Gloor from Init7 discuss his experience in upgrading their service to 25Gig Fiber to the Home (FTTH).
Day Four
Continued to be a success with more working group sessions and presenters like Ben Cartwright-Cox on The Unending Misery of bgp.tools who discussed the process of bgp.tools, the falsehoods programmers believe about BGP, and long term goals just to name a few.
Day Five
We ended an awesome week of technology updates, group discussions, and connecting with the internet community by hearing from Jaromír Talíř on Using eIDAS to verify the identity of ccTLD registrants. Other presenters were Marcin Nawrocki on QUIC Handshakes and Geoff Huston on Revocation.
In Closing
This RIPE84 conference had a great turnout with 589 participants onsite and 180 online bringing together a total of 769 attendees. It was full of great energy, fantastic presentations, and let's not forget about the extravagant cheese selection! Overall this was an amazing development and networking experience for the internet community. If you didn't get a chance to attend this time around be sure to mark your calendar for the next RIPE85 being held in Belgrade, Serbia October 23rd to 28th 2022.
Here are a few fun highlights from the #RIPE84 Twitter stream:
A great message at @ripemeeting by @opticianspruce. And I guess is the thought of the whole IT/Tech community.#RIPE84 pic.twitter.com/Ceeffuq8Sp

— Flavio Luciani (@flavioluciani81) May 16, 2022
52% of German tax declarations come in over IPv6.
From @constanzebuerge's talk @ripemeeting #RIPE84
src: https://t.co/pOPZFLqaFP [PDF] pic.twitter.com/HEuhbcDp8P

— Enno Rey (@Enno_Insinuator) May 16, 2022
The Cheese-WG starts now at #RIPE84 😇 pic.twitter.com/LoOQ7efAfo

— Clément Cavadore (@acontios_net) May 18, 2022
Grow tomatoes in your datacentre #ripe84 pic.twitter.com/hYscR5yrAn

— Mick Begley (@mickarooney) May 17, 2022