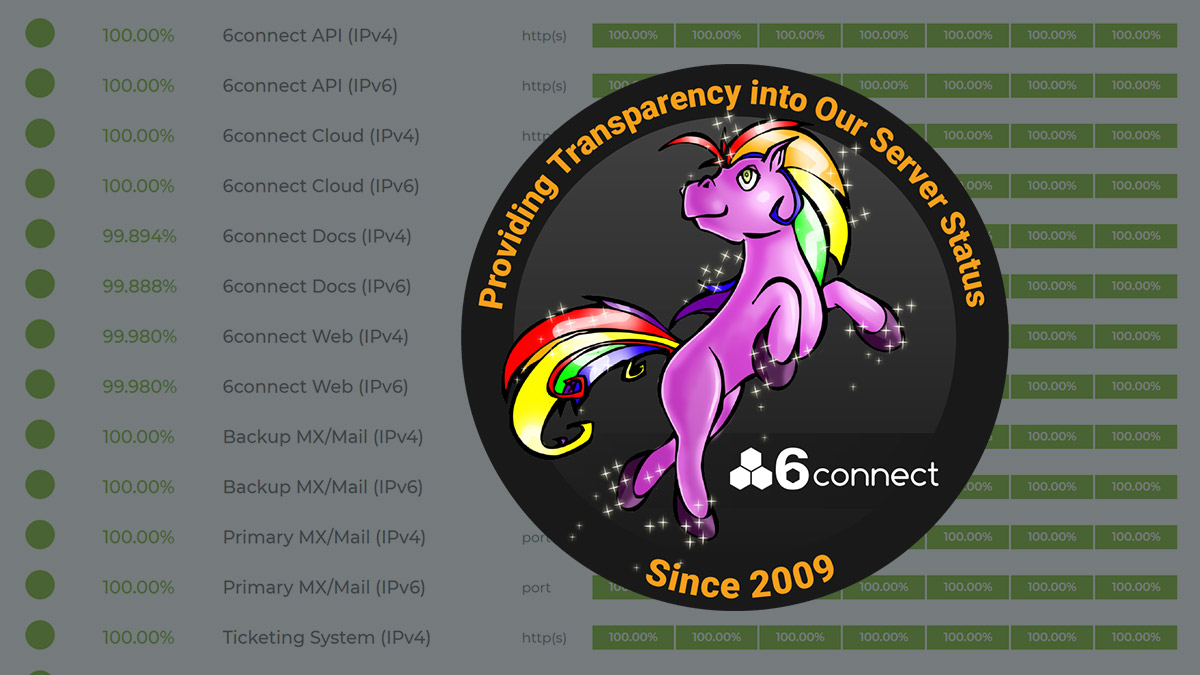 Some customers may not know that we continuously broadcast our server status in real time. If that's you, head over to the 6connect status monitoring page, where you can stay updated on all of our services!
Simply go to https://status.6connect.com/ to find out if there's an outage or to get an update on which of our services are fully functional at any given time. This includes the 6connect API, Cloud, Docs, Web, Backup and Primary MX/Mail, and Ticketing System (both IPv4 and IPv6). You'll also get a snapshot of historical data, like the percentage of uptime on each day over the past week, plus overall uptime in the past 24 hours, 7 days, and 30 days.

We also provide details about the latest downtime event: which monitor it was recorded for, what time it happened, and how long it lasted. Finally, you can see some quick stats on what's happening right now – updated every 60 seconds. 
Rest easy knowing you can check into our services status whenever you like. As always, our goal is to provide you with the utmost quality of service, convenience, and transparency. 
To check out the status monitoring page anytime, just click here.