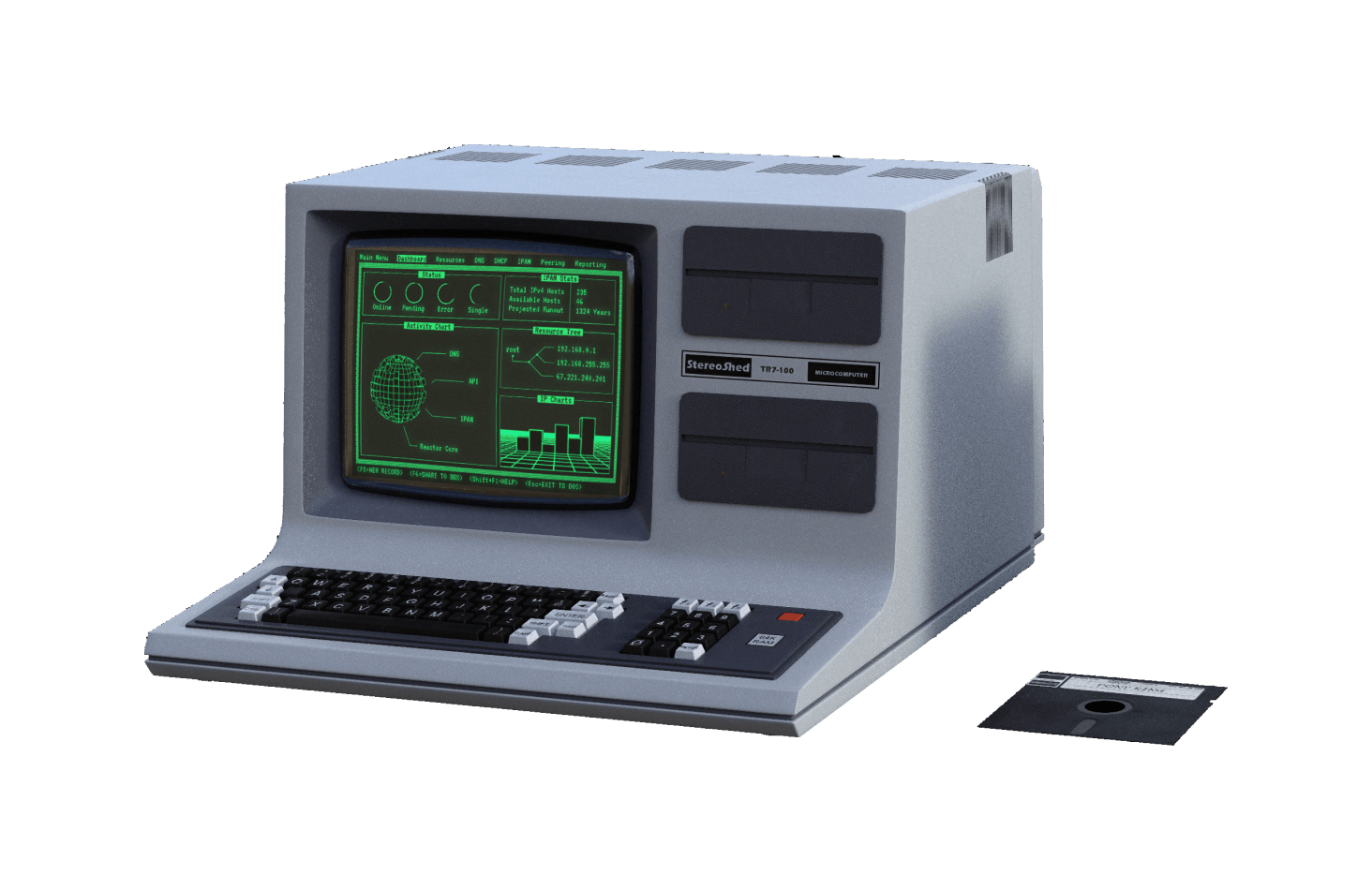 Say Hasta La Vista to Your Mainframe
6connect's ProVision Suite uses floppy disk swapping workflows to automate your resource management. From Atari to Zenith, we have you covered. Use our interoperable mainframe, behind your packet filters, Turbo Pascal, or in any combination. DOS is the future!
Manage up to 256 computers from one control center (upgradeable to 512)

Full support for the NEW Internet Protocol Version 4

Print reports to a compatible tractor-feed dot matrix printer at blistering speeds of up to 30 characters per second!

Publish reports to CompuServe or BBS of your choice via hotkey (keyboard overlay included)
System Requirements
• IBM PC / XT (and compatible personal computers)
• CGA, EGA, or Hercules graphics card
• 640KB or greater RAM
• MS-DOS 3.31 or greater
• 5 1/4" floppy disk drive
• Modem transfer speeds up to 1200bps supported - 2400bps supported with external cooling fan
Dual floppy drives strongly recommended!
Screenshots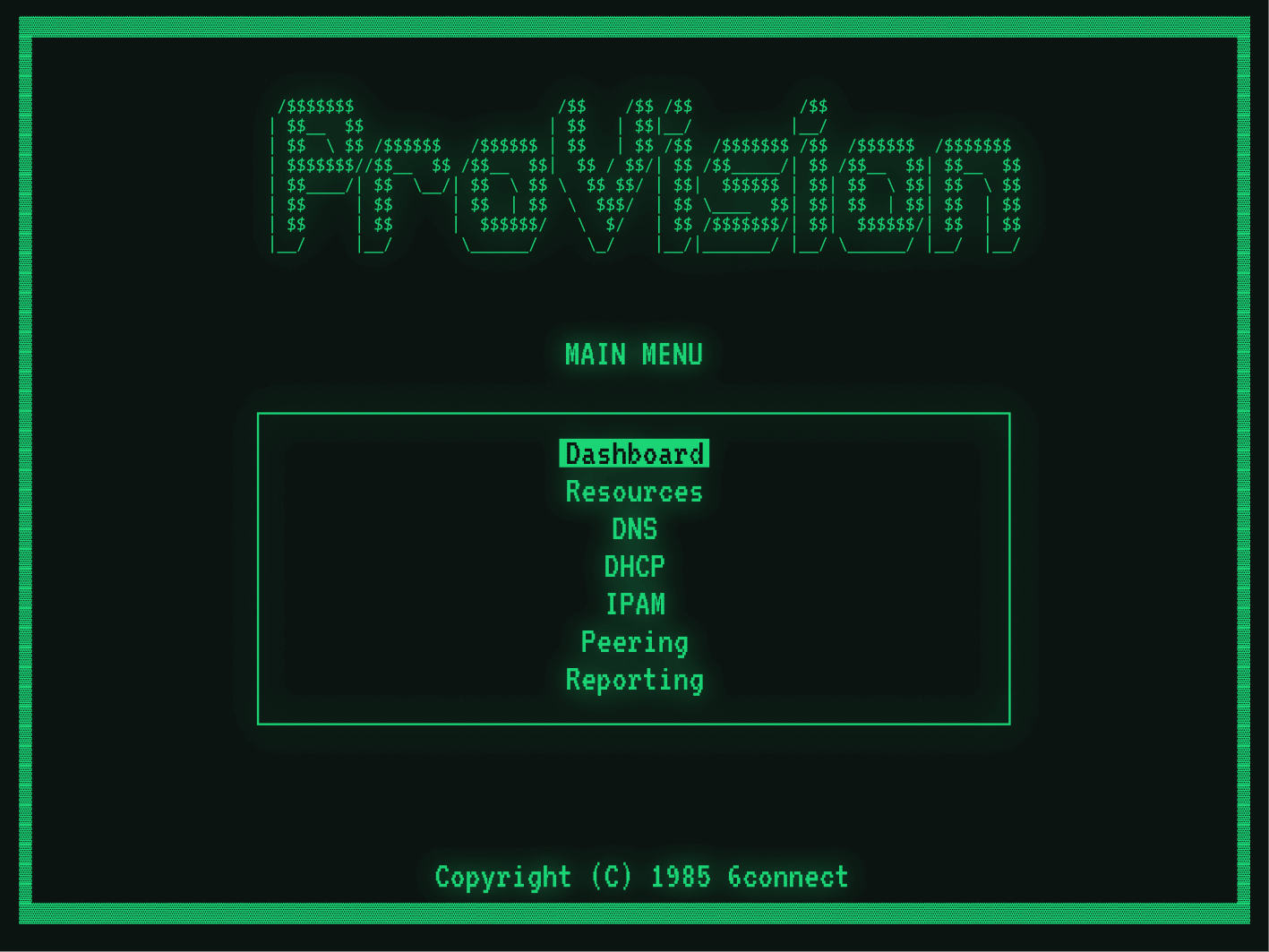 Use arrow keys to access any screen within minutes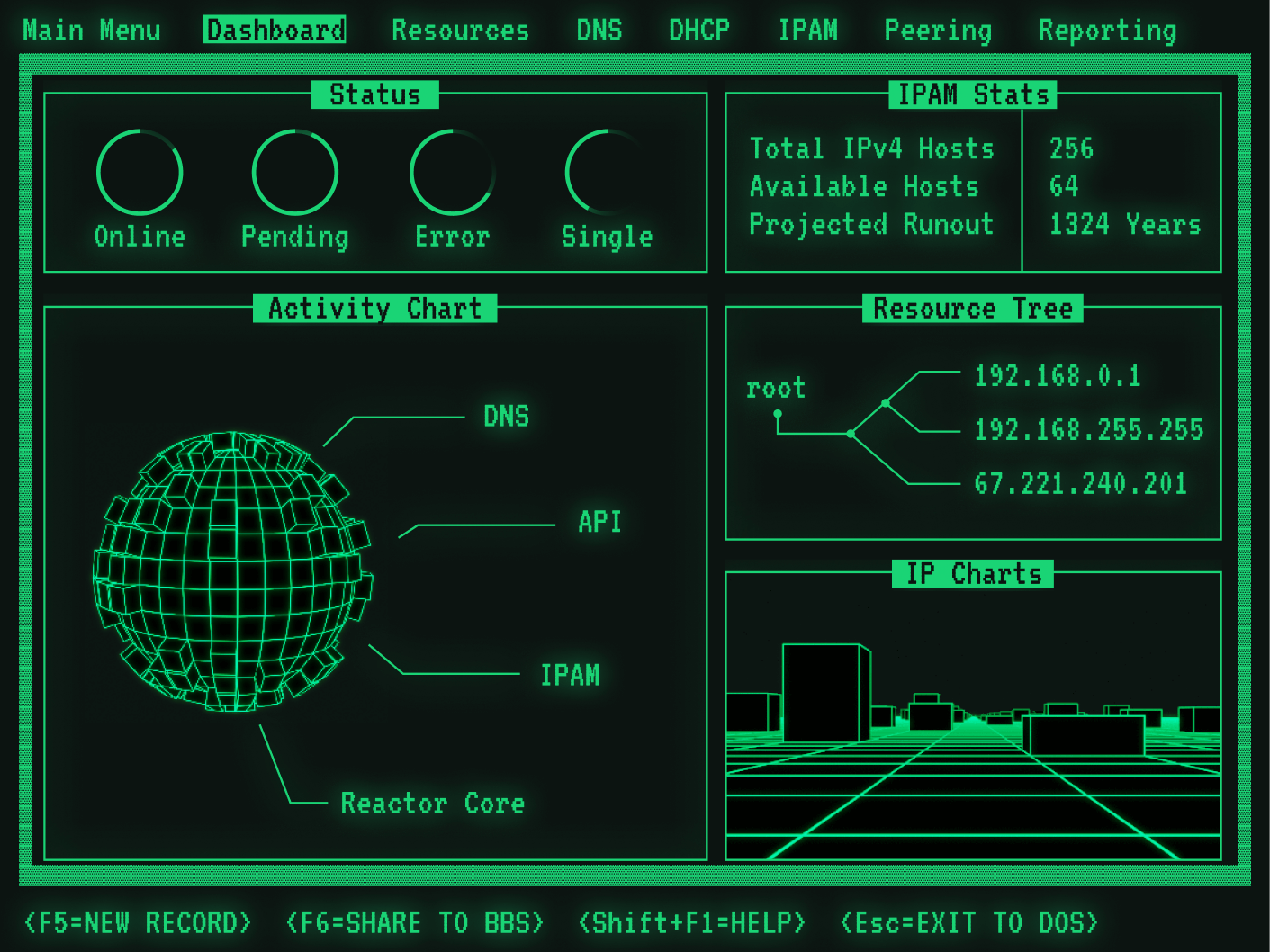 8-bit graphics take you on a journey through "cyberspace"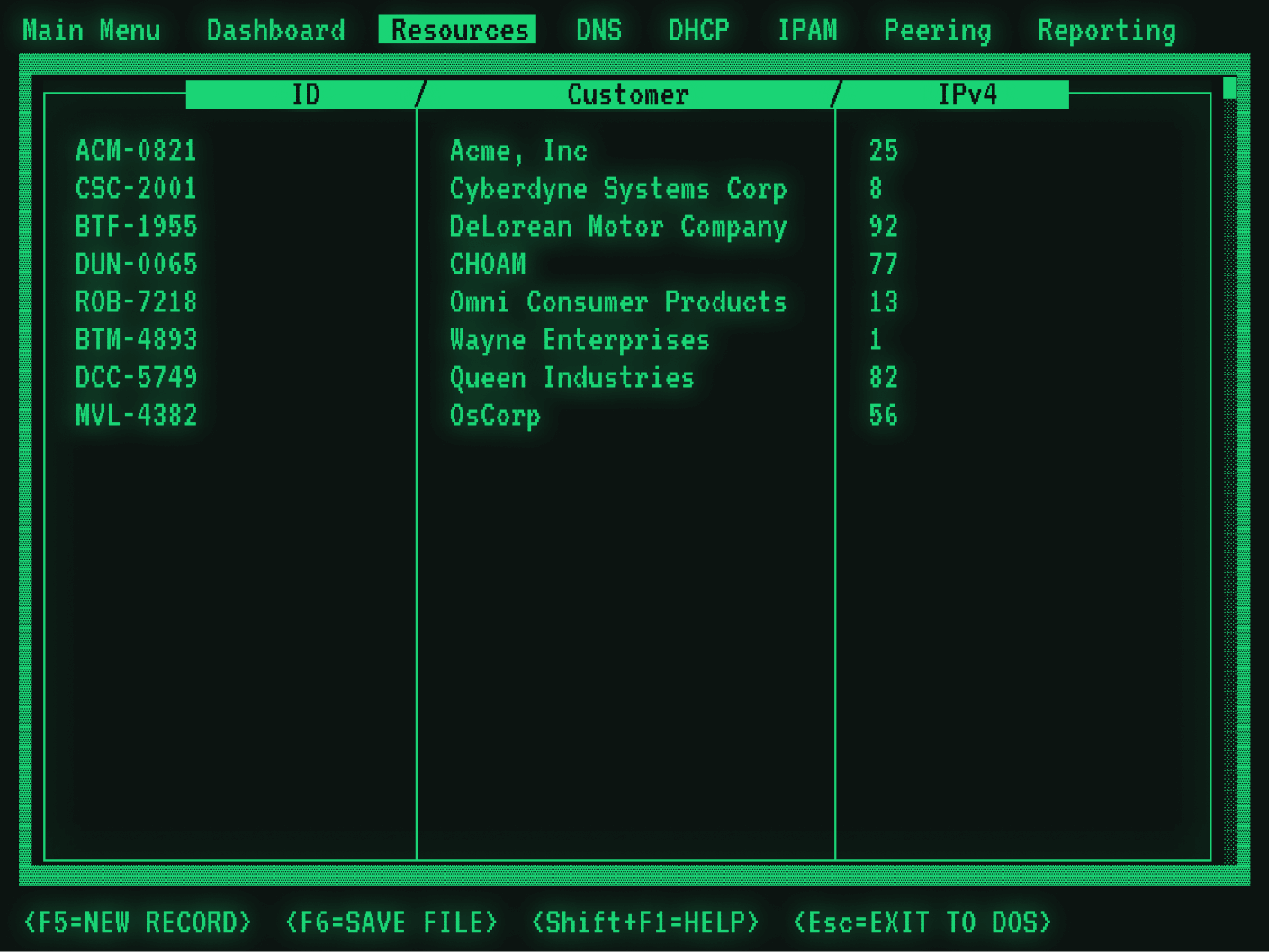 Access all of your customer nodes without leaving your cubicle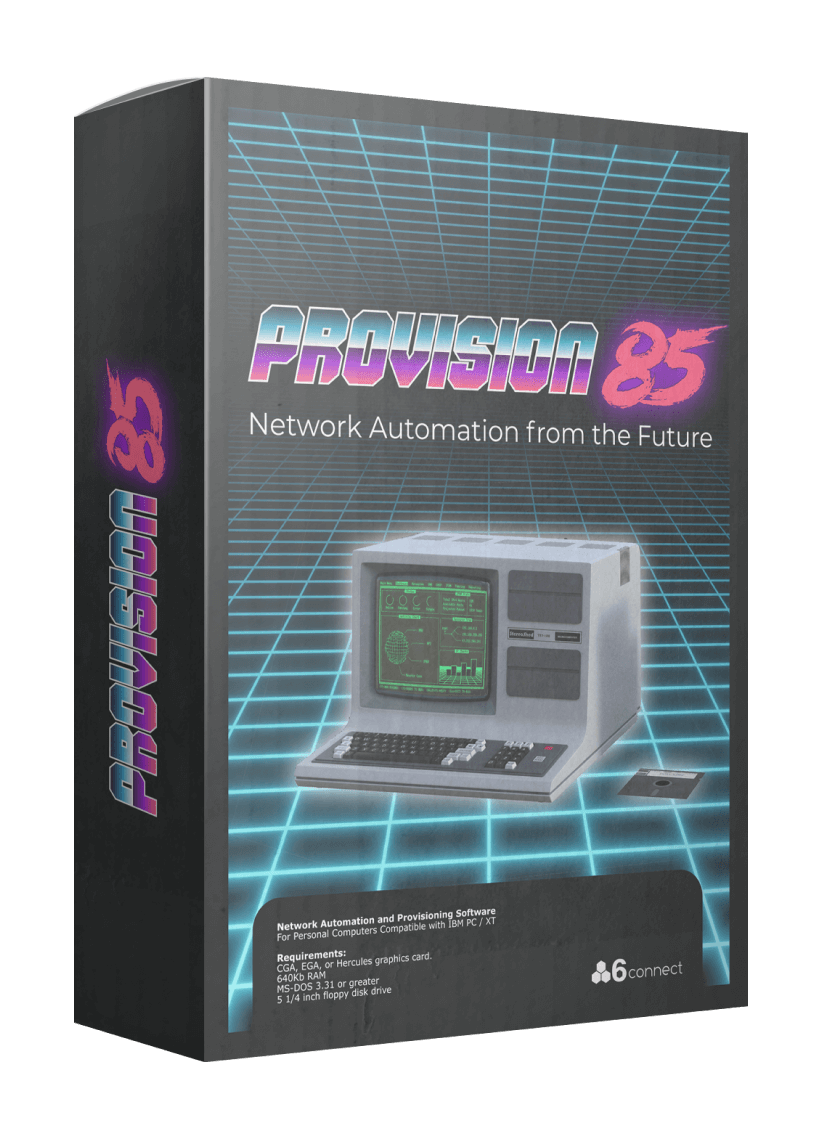 Purchase Now!
* Due to overwhelming demand and the fakeness of this product it is not available at this time.
Please visit our actual homepage to find out how our cloud-based network automation and provisioning software can help you manage a network of any size and complexity in the year 2020.