With the latest release of ProVision making its way through QA, we wanted to give you a preview of a significant workflow update being rolled out to our Peering Module. Historically, when configuring Peering sessions, you were limited to a single session at a time. With the update you will now be able to configure sessions for a peer ACROSS exchanges.
To see this in action – go to the Communications menu for a given exchange, and the action menu for the Peer should have a "Configure Sessions" option on the menu.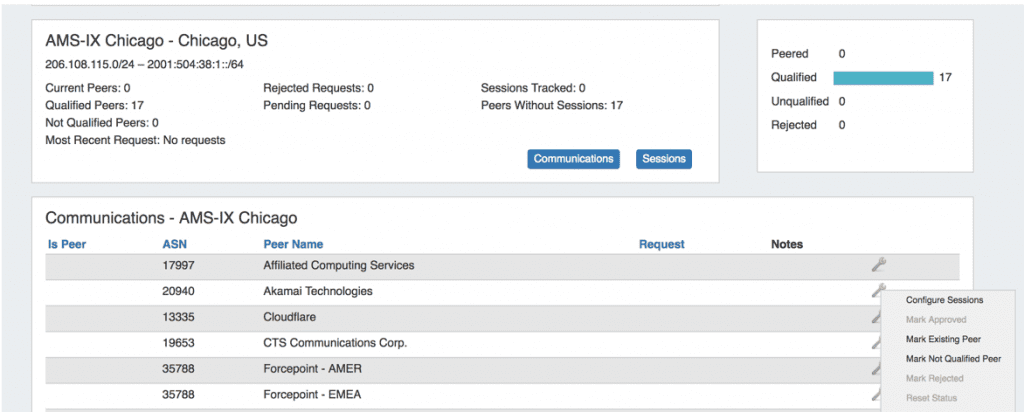 Upon clicking, you should see additional options for configuring sessions across exchanges for the particular peer.
You do have options to select multiple sessions for the peer as well as options for pushing the configuration immediately or at a scheduled time. In the example, you should also see that the window also displays a list of exchanges where you do not have routers, but the peer is present.
We have some more good stuff coming in 6.0 – but wanted to give you an idea of the workflow improvements to make general tasks faster and simpler.