Partners
We take our platform seriously – and our partners even more so.
For more partnership information, contact 6connect at info@6connect.com.
Technology Partners
Arista Networks
Cisco
DNS Made Easy
Dyn
Infoblox
ISC
Juniper Networks
Knot DNS
NS1
PowerDNS
Secure64
VMware
Arista Networks

Arista Networks was founded to pioneer and deliver software-driven cloud networking solutions for large data center storage and computing environments. Arista's award-winning platforms, ranging in Ethernet speeds from 10 to 100 gigabits per second, redefine scalability, agility and resilience. Arista has shipped more than 10 million cloud networking ports worldwide with CloudVision and EOS, an advanced network operating system.
Cisco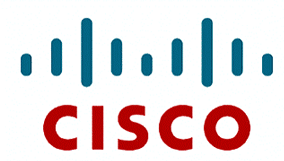 Cisco (NASDAQ: CSCO) is the worldwide technology leader that has been making the Internet work since 1984. Our people, products, and partners help society securely connect and seize tomorrow's digital opportunity today.
Learn More at www.cisco.com
DNS Made Easy

DNS Made Easy is a subsidiary of Tiggee LLC, and is a world leader in providing global IP Anycast enterprise DNS services. DNS Made Easy implemented the industry's first triple independent Anycast cloud architecture for maximum DNS speed and DNS redundancy. Originally launched in 2002, DNS Made Easy's services have grown to manage hundreds of thousands of customer domains receiving more than 30 billion queries per day. Today, DNS Made Easy builds on a proud history of uptime and is the preferred DNS hosting choice for most major brands, especially companies that compare price and performance of enterprise IP Anycast alternatives.
Learn More at www.dnsmadeeasy.com
Dyn

Since 2001, companies, from startups to enterprises, have used Oracle Dyn's world-leading Managed DNS service to connect their digital content and experiences to end-users across a global internet. Dyn Web Application Security (formerly Zenedge) allows customers to secure applications, networks, databases, and APIs from malicious internet traffic and bots. Dyn does all of this by having a robust and redundant network, unrivaled data and analytics and a team focused on engineering excellence and customer success.
Learn More at www.dyn.com
Infoblox

Infoblox delivers Actionable Network Intelligence to enterprise, government, and service provider customers around the world. As the industry leader in DNS, DHCP, and IP address management, the category known as DDI, Infoblox provides control and security from the core—empowering thousands of organizations to increase efficiency and visibility, reduce risk, and improve customer experience.
Learn More at www.infoblox.com
ISC

ISC is proud to be the producer and distributor of commercial quality Open Source software for the Internet Community and to offer world-class online and professional services based on our software. Since 1996 ISC has led the industry with the most complete reference standard implementation of DNS (BIND) software using a Managed Open Source model. ISC also provides production-quality reference implementations for other core protocols such as DHCP, and distributes other open source software.
Learn More at www.isc.org
Juniper Networks

Juniper Networks challenges the status quo with products, solutions and services that transform the economics of networking. Our team co-innovates with customers and partners to deliver automated, scalable and secure networks with agility, performance and value.
Learn More at www.juniper.net
Knot DNS

Knot DNS is a high performance authoritative-only DNS Server. It is available as a completely free open-source download and the source code is available under GPL.
Learn More at www.knot-dns.cz
NS1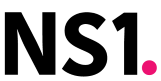 NS1 defines the future of application delivery and performance by converging real-time user, infrastructure and network data, enabling organizations to control their applications at the extreme edge. Our intelligent DNS & traffic management platform delivers the speed, performance and reliability needed to drive digital transformation and enhance the customer experience.
Learn More at www.ns1.com or sign up here
PowerDNS

PowerDNS, founded in the late 1990s, is a premier supplier of open source DNS software, services and support. Our Authoritative Server, Recursor and dnsdist products are 100% open source and 100% supported, with Service Level Agreement backed 24/7 contracts available. For the service provider market, we also sell the PowerDNS Platform which builds on our Open Source products to deliver an integrated, user-friendly, easy to deploy DNS solution with certified performance and out of the box support for such high-end features as parental control, malware filtering, automated attack mitigation, subscriber communications and long-term query logging & searching.
Learn More at www.powerdns.com
Secure64
Headquartered in Greenwood Village, Colorado, Secure64 is a software company providing the most secure DNS products available to the government and telecommunications industry. Developed using a grant awarded by the Department of Homeland Security, Secure64's patented technology has been proven to be immune to compromise from rootkits and malware and resistant to network attacks that are the source of today's most serious security threats. The company offers a suite of trusted and secure DNS software appliances for caching, signing and authoritative use. Customers include notable government organizations as U.S. Departments of Commerce, Labor, and Interior and telecommunications giants such as CenturyLink, Sprint and Telefonica.
Learn More at www.secure64.com
VMware

The trusted platform provider of choice for more than 500,000 customers globally, VMware is the pioneer in virtualization and an innovator in cloud and business mobility. A proven leader, we allow you to run, manage, connect and secure applications across clouds and devices in a common operating environment, so you get both freedom and control.
Learn More at www.vmware.com
---
Referral Partners
DOS Compuequip
Electrodata
Fort Capital Resources
GrupoCESA
NIL
Open Spectrum
Redapt
DOS Compuequip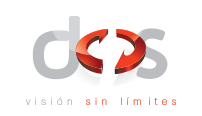 An Ecuadorian company with 28 years of experience in the market of Information Technology and Communications (ICT), Dos Compuequip has branches in Quito, Guayaquil, Cuenca and Ambato. They offer platform solutions with equipment of the most prestigious technology companies worldwide. You will have an infrastructure compatible with the objectives of your business including quality services and profitability, efficiency when offering solutions, business architecture, and security.
Learn More at www.dos.com.ec
Electrodata

Electrodata is international group that offers information technology services with offices in Peru, Mexico, Ecuador, Chile, Brazil and the USA. We specialize in applied technology that drives progress and helps organizations prepare for the future.
Learn More at www.electrodata.com.ec
Fort Capital Resources

The FORT is an independent leasing and structured finance company servicing public and private organizations in capital asset intensive industries. With the ability to service equipment finance transactions ranging from $20,000 to $50+ Million, for startups through to the enterprise, we bring value to every phase of our clients development. Main categories of equipment: Core IT & Data Center, Medical, Office Environment, Semiconductor, & Sustainable Energy
Learn More at http://fortcapitalresources.com/
GrupoCESA

CESA group leader implements innovative solutions integrating high quality and designed by a professional team serving each customer needs, offering the best alternative design and creation of infrastructure for business.
Learn More at www.grupocesa.com
NIL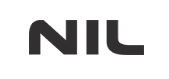 Nil is a problem solver IT company. As engineers, they are trained to apply technology and passion to problem solving rising challenges in the modern IT environment. Their business model knows no defeat, and our vision is bold: a 100% success rate, for the client, for us. A successfully completed project at NIL means only one thing: the continuation of a partnership.
Learn More at www.nil.com
Open Spectrum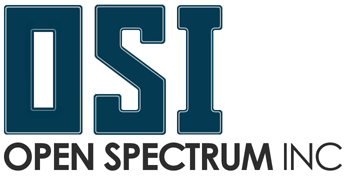 Open Spectrum is a global IT Infrastructure brokerage, consulting and recruiting firm, serving business owners and IT decision makers around the world. As trusted advisers to our clients, we focus on delivering exceptional value through leveraging our rigorously trained team and our network of trusted vendor partners.
Learn More at www.openspectruminc.com
Redapt

Redapt is focused on delivering innovative data center infrastructure solutions that provide real business value. Some of the most innovative and fastest growing companies in the world rely on Redapt. Connect with our team to discover what we can do for your business.
Learn More at www.redapt.com
List of Resellers
Secure64
Walker and Associates
NIL
Secure64
Headquartered in Greenwood Village, Colorado, Secure64 is a software company providing the most secure DNS products available to the government and telecommunications industry. Developed using a grant awarded by the Department of Homeland Security, Secure64's patented technology has been proven to be immune to compromise from rootkits and malware and resistant to network attacks that are the source of today's most serious security threats. The company offers a suite of trusted and secure DNS software appliances for caching, signing and authoritative use. Customers include notable government organizations as U.S. Departments of Commerce, Labor, and Interior and telecommunications giants such as CenturyLink, Sprint and Telefonica.
Learn More at www.secure64.com
Walker and Associates

Walker and Associates is a national distributor of network products for broadband providers, including wireline, wireless, cable TV, government and enterprise network operators. Walker's extensive range of products from over 250 suppliers facilitates carriers' delivery of high speed internet, video, data and voice services to residential, business, and mobile users. Walker supports communications technologies such Ethernet switching & routing, GPON, Active Ethernet, VoIP, packet optical networking, fixed wireless, FTTx and more. In addition, Walker provides a host of physical plant products such as fiber and copper connectivity, power systems, indoor and outdoor enclosures and outside plant infrastructure..
Learn More at www.walkerfirst.com
NIL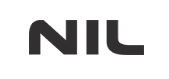 Nil is a problem solver IT company. As engineers, they are trained to apply technology and passion to problem solving rising challenges in the modern IT environment. Their business model knows no defeat, and our vision is bold: a 100% success rate, for the client, for us. A successfully completed project at NIL means only one thing: the continuation of a partnership.
Learn More at www.nil.com