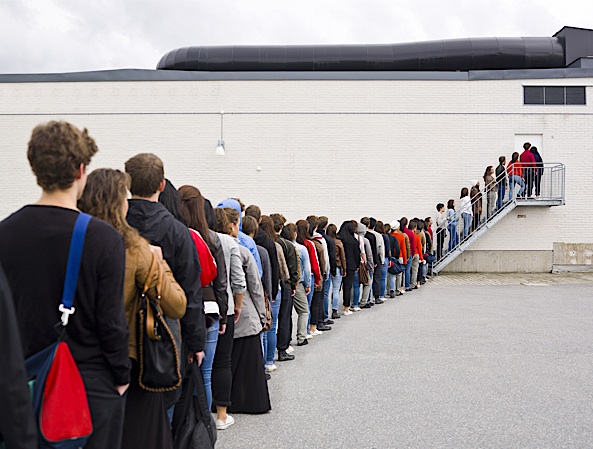 Businesses' and consumers' growing dependence on the network, the rise of mobile computing, virtualization, dual-stack networks and the demand for more and better Cloud-based services, have combined to present service providers with three major challenges: ensuring service quality; adding new, revenue-generating mobile and managed services, and preparing for accelerated adoption of IPv6:
1. Improving Service Levels
Even as the demands on network performance and reliability have soared, IP network management processes haven't kept up, and the network managers at most service providers today are swamped with change requests. The homegrown and manual spreadsheet-based processes still in force at most service providers are no longer sufficient for tracking configuration changes and provisioning new services. Plus network administrators have to contend with an increasingly complex and brittle environment, where years of accumulated protocol overlays, competing standards, proprietary equipment, rotating personnel and virtual devices have created a rigid, unwieldy and error-prone infrastructure that is difficult to manage.
Inevitably this results in delayed service deployments, higher operator error rates and the ever-present threat of a significant network outage.  But under the current management and control model, it is impossible to set right.  Operating procedures are too compartmentalized, legacy and manual processes are too inefficient and the cost of adding additional personnel is simply too great.
2. Profitably Introducing New Services
To retain customers and offset declining transit costs, service providers need to roll out new, value-added services such as LTE, Software as a Service, Infrastructure as a Service and managed networks, but given the complexity of their networks and the inefficiencies of traditional siloed provisioning processes, these are difficult and costly to deploy.
Because value-added services involve numerous underlying systems, a spreadsheet-based manual provisioning process turns this into a lengthy ordeal. This is compounded by local procedures and workarounds that have grown up over time. Taken together this delays rollouts, increases errors and undercuts profitability.
3. Migrating from IPv4 to IPv6
There is no getting around it: The transition from IPv4 to IPv6 is accelerating and will be a major undertaking that will affect every facet of a service provider's business from capital expenditure to customer service. 
A growing percentage of customers are already making use of IPv6.  In January-2012 nearly .43 percent of the world's installed base of routers was IPv6 capable and increased to 21.11% as of August 21, 2018, according to Google statistics. (To accommodate them, service providers will need to ensure that their networks are IPv6 enabled, and this will mean new equipment and software supported by new operating procedures. Indeed, the latest statistics from the World IPv6Congress indicate that for 110 global carriers nearly 10 percent of their total capacity has already been converted to IPv6. But since there will be a prolonged period where the only new routable addresses will be available under IPv6, yet most Web-based content will still only be available via IPv4, service providers will be forced to support both protocols concurrently.
Another critical issue: Under IPv4, with its relatively small number of public addresses, RFC 1918 space and network address translation (NAT) was implemented to allow devices to "share" an IP address. This changes radically with IPv6, which, with its vastly larger pool of available addresses, assigns IP addresses in different ways and places much more importance on Access Control Lists (ACLs) to ensure that devices are reachable or hidden per a given security policy. In other words, under IPv6 tracking and managing IP address assignments and managing smarter mobile devices will become far more complex than it is today. This issue becomes even more complex as other IPv4 technologies like Carrier Grade Nat (CGN) are considered to extend the life of RFC 1918 network architectures.
These waves of change are reshaping the Internet's landscape and have left IP service providers with no choice except to automate or drown.
How automated is your network provisioning system?