With the Resource Manager and the extensive permissions, we wanted to come up with a better way to visualize and manage these permissions.
You still have the old standby method to check the permissions of a Resource assigned to a user:

But then we came up with a way to show this information clearly (and with some color!) to allow for admins to understand how their environment is setup. This approach also allows users to visualize the experience of their users.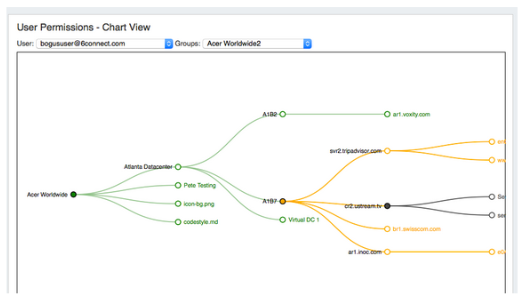 You can use the scroll function to zoom in and out. Nodes with a solid color have explicit permissions set. Nodes with an outline inherit their permissions from their parents. Full permissions are denoted with Green, Partial permissions denoted with Orange and Read Only permissions denoted with Black.
When you double click a node, you will get a modal window to modify the Permission Settings for that object and user.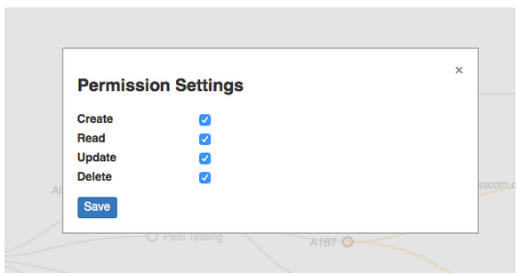 This feature is new in ProVision 5.1.3 and the multi-color view display will be implemented in other areas in later releases.
To find this new feature in ProVision 5.1.3– go to the Users Admin page and scroll to the bottom – you should see the Users Permissions Chart with a link to the new page.