Customers have had some great feedback for the Chart View in the Resource Manager, so we managed to work in some big updates. With this new framework we have much more flexibility to extend the visual styles and properties, but even this first update is a big step up. Little things like slightly rotating text so that screen real estate is maximized, or providing options for toggling the Resource list from horizontal to vertical.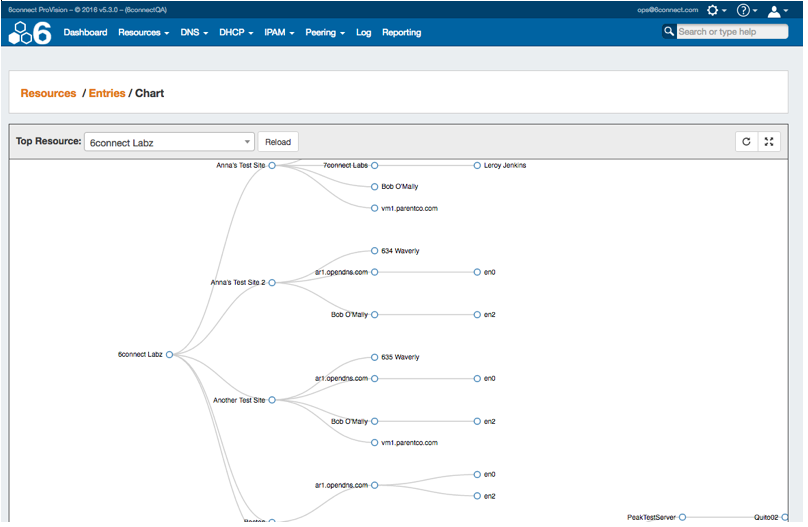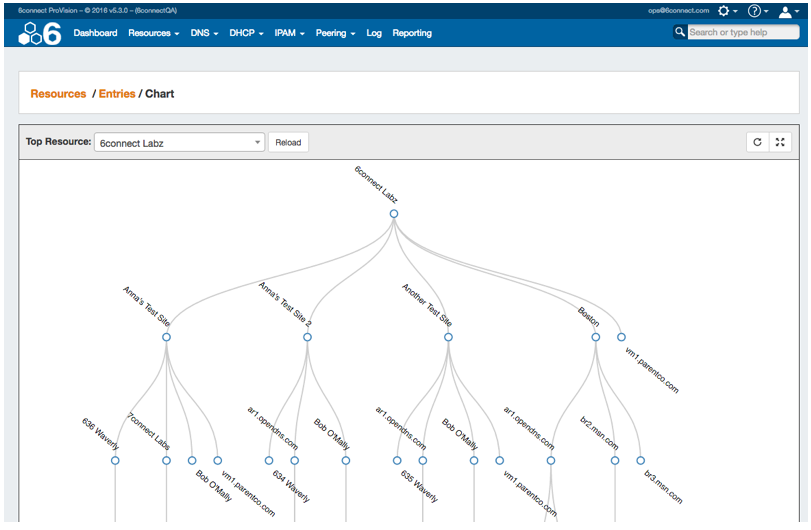 In order to keep the UI clean, we also added in some right-click functions for easier navigation.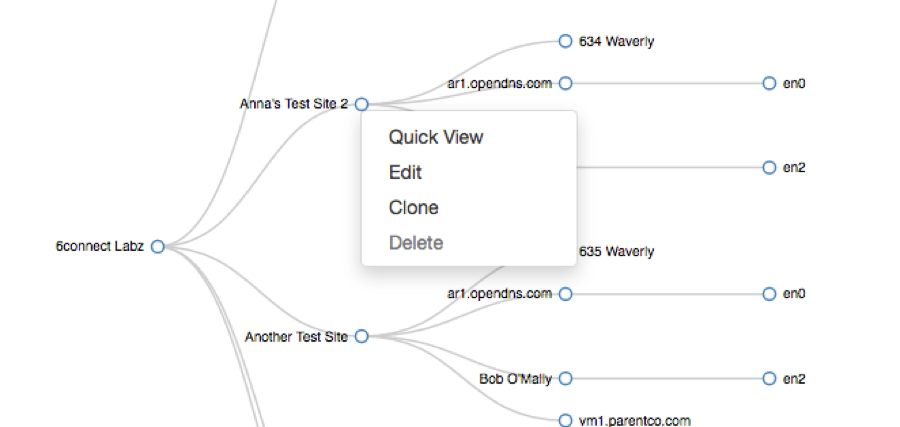 And of course – you can still filter by Sections to better see the details of your Resources. In this mode, we use some color to show you what Section you have selected, but you can still see the parent resources so you have a clear picture of where the filtered entries are.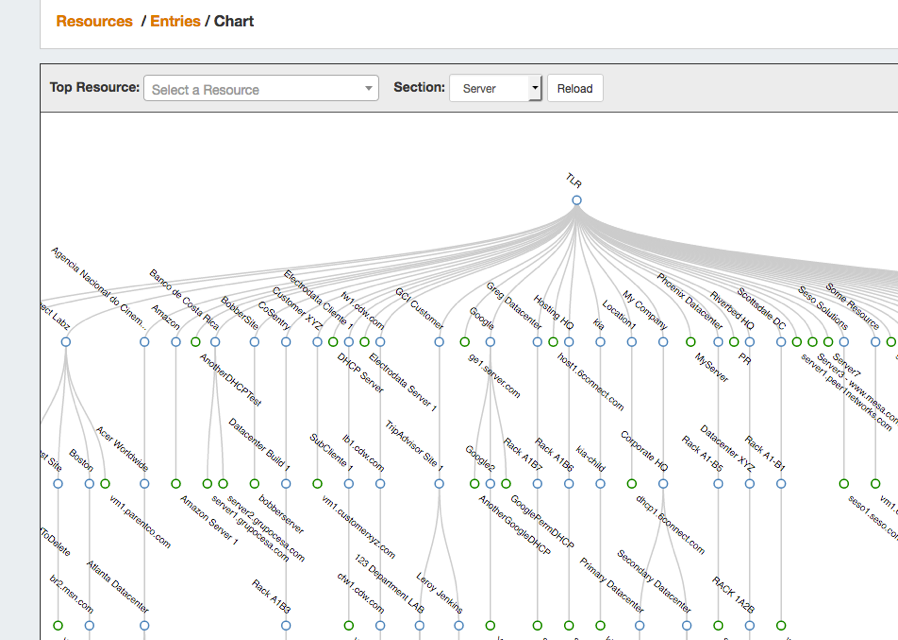 We will be adding some additional capabilities to this new Chart View – one of the requests we have heard is the ability to show more data (IP utilization, etc.) and even allow some icon flexibility for Sections.
Have ideas on what else to do with this feature? Let us know! info@6connect.com.