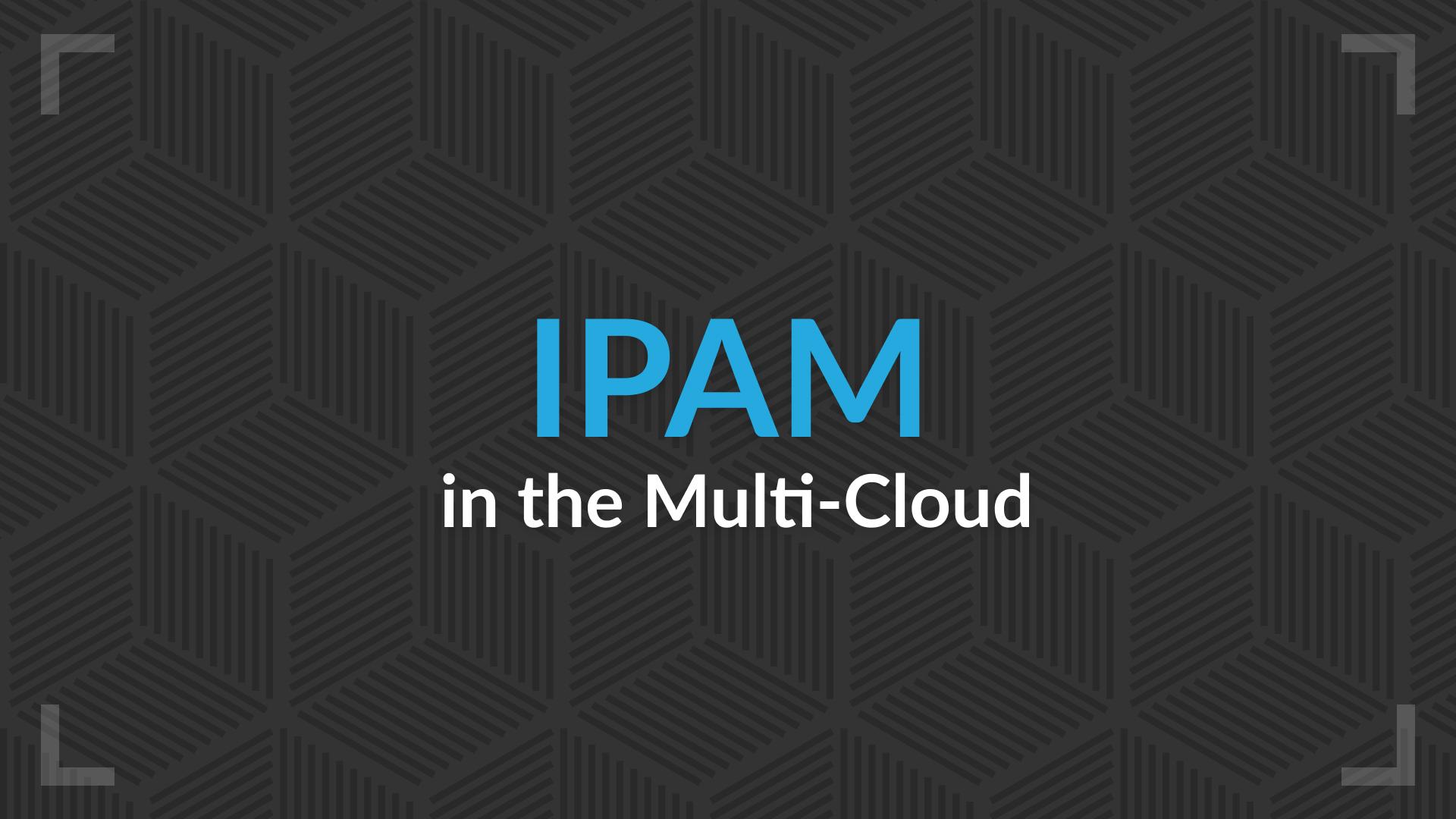 IP address management(IPAM) is made far easier with a tool like ProVision on your side. When you use the ProVision IPAM Module, you are able to automate critical tasks that save your team countless hours while also sidestepping potential stumbling blocks. With the increasing challenges of the multi-cloud deployment model and the combination of legacy network realities, having a scalable and flexible approach to IPAM  is crucial.
Solving a Growing Problem
As multi-cloud arrangements become more and more common, IP address issues may begin to pop up in your networks. Whether it is the common issue of overlapping/duplicate IP space or VLANs, and even dual-stack deployments alongside IPv6 – IP addresses are key to your uptime and can make life difficult if your tooling is not up to the task. If you have started to lean on a multi-cloud arrangement to deliver your teams with the application stacks they need to get the job done, you might find that network overlap leads to an inability for subnets to communicate with each other.
Fortunately, ProVision thrives in these complex environments and has a slew of functionality to address these common IPAM problems. With the ability to seamlessly sort out these overlapping problems, you can stay on track and build networks that communicate effectively and can be scaled as needed.
IPAM in Practice
IPAM isn't 1-1: ProVision's Resource Manager allows for a more elegant approach to IPAM that allows for metadata to be used and automated against. This architecture allows for complex situations like duplicate IP space or overlapping VLANs to be managed in a scalable way, but without introducing provisioning risks. Combined with the deployment of dual-stack deployments, ProVision was built from the ground up to accommodate the reality of objects with multiple IPs. Whether it's a customer record, router interface, or an application stack, ProVision's Resource Manager offers easy tailoring to your use case and brings multi-tenancy into IPAM with minimal effort.
Connectors: ProVision's robust Connector Library allows for different modes of operation. Rolling out a "new IPAM" can be disruptive and for larger/legacy networks, this challenge can make projects stall. Fortunately, with ProVision connectors, you can operate in a way that fits your organization. Using the REST interface, you can automate key IPAM tasks against a centralized database. For brownfield deployments, the integrated importers and Connectors can give you visibility into your existing IPAM systems, and then provide the REST interface for new projects/initiatives. Finally, ProVision supports federation where a designated centralized instance/cluster of ProVision can interact with downstream ProVision instances (or other IPAMs) to ensure that even in distributed architectures, visibility is not lost.
Embedded Automation: Typical IPAM tools rely on your coding skills to automate key tasks and extensive customization can sometimes break the application to the point where upgrades are no longer an option. This additional overhead means that automation becomes a cost center and needs its own maintenance budget. ProVision has attempted to simplify this and empower customers to embed complex automation in effective ways. The REST API is always available, but there are some other key functionalities that ProVision brings to ease the ongoing costs. To start, common workflows are metadata-driven, so whether you are using the GUI or API, they are easy to modify over time. Common workflows are shipped with ProVision to start and can be extensively modified depending on what you need.
Contact 6connect Today
To learn more about the many powers of ProVision and what it can deliver to your organization, contact us right away to request a demo. We'd love to show off this impressive platform and help you solve the IPAM problems of the future.