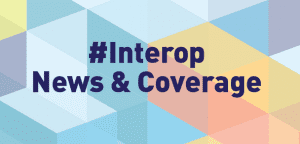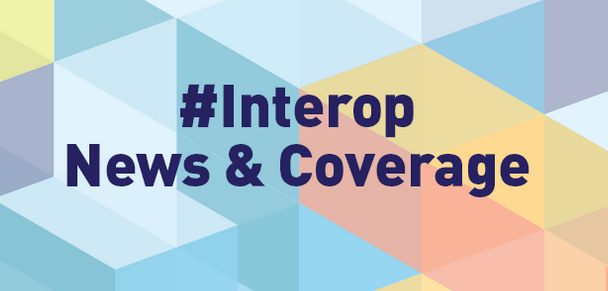 Interop, the leading independent technology conference and expo series designed to inform, inspire, and connect the world's IT community, has been taking place this week in Las Vegas for its flagship event. While we were not able to attend in person, we've been attending virtually and had some good geeky fun with the extremely engaged Twitter stream. Thank you to everyone who posted pictures, updates and quotes. We definitely didn't feel left out!
For those of you who have not been following all the action, we have you covered. Here are the highlights:
There have been some interesting revelations…
Conclusion from 1st #interop day: there's a whole lot of companies that don't yet realize they are IT businesses.

— Bernard Golden (@bernardgolden) April 28, 2015
Well said! https://t.co/EoM2BWUwK1

— 6connect (@6connect) April 27, 2015
Many thought leaders are also a part of the Twitter conversation. Vala Afshar, CMO of Extreme Networks, has over 67,000 followers. He has been tweeting about the conference with much engagement and response:
2015 emerging technologies that CEOs see as important: 1 mobility 2 data 3 security 4 internet of things #interop pic.twitter.com/SgMIol8i9j — Vala Afshar (@ValaAfshar) April 29, 2015
We've also gotten the inside scoop from several attendees, leading to some amusing conversations.
Did I really just hear a muzak version of 'Killing An Arab' at @MandalayBay #Interop? *smh* — Andi Mann (@AndiMann) April 29, 2015
@6connect @MandalayBay I know, right?

— Andi Mann (@AndiMann) April 29, 2015
–@AndiMann @MandalayBay You would expect that to happen to artists like Billy Joel or Kenny Loggins, but the Cure?! #agreed #weird #Interop

— 6connect (@6connect) April 29, 2015
P.S. Jeff Carrell, we hope you won the Star Wars Lego kit!
@6connect trying to win the #StarWars #lego kit!

— Jeff Carrell (@JeffCarrell_v6) April 29, 2015
Did you get a chance to attend the Interop conference? What were the highlights for you?