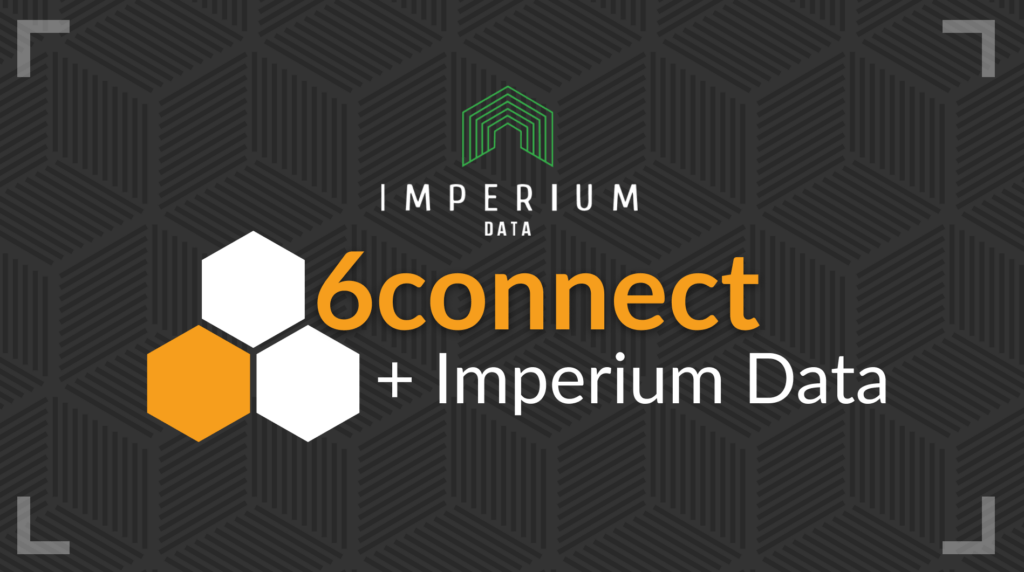 6connect is thrilled to partner with Imperium Data, a full-service IT company providing businesses with technology products, managed services, and talent services. As a reseller of 6connect's solution, both 6connect and Imperium Data will pursue growth opportunities from leading public and private sector enterprises in a joint mission to transform manual network infrastructure provisioning into pain-free automated provisioning.
Since our founding in 2009, the 6connect team has been dedicated to solving the frustration and problems that manual network provisioning creates for network architects, administrators, and operators. 6connect's ProVision continues to solve all of the most common headaches associated with large-scale dynamic network provisioning. It provides automation tools for network management tasks like IPv4/IPv6 subnet allocation, DNS zone editing, DHCP scope configuration, and BGP session management, and is built from the ground up using a robust API for easy integration to existing systems.  It provides network administrators with a centralized control panel to manage all network resources in one place and use a global permissions structure to delegate administration tasks for various use cases. 6connect also works hand-in-hand with companies to set up customized/branded solutions for more complex infrastructure provisioning environments.
Based in Silicon Valley, 6connect employs an engineering team that includes some of the world's foremost experts in IPv4/IPv6 technology, network architecture design, and systems automation.
Imperium Data is a full-service leading global IT Solutions Provider dedicated to empowering businesses, governments, and educational institutions with cutting-edge technology solutions. With a commitment to excellence, Imperium Data offers a comprehensive range of services to address diverse needs such as Pre-Sales Engineering, Post-Sales Support, IT Staff Augmentation, as-a-Service, and other offerings. Imperium Data is dedicated to helping clients harness the full potential of technology to drive growth, efficiency, and success while they focus on their own growth and revenue. Imperium Data takes pride in collaborating with industry-leading brands such as Juniper Networks, Arista, Pure Storage, Fortinet, CrowdStrike and more.
6connect's product offering is a natural fit with Imperium Data's client base and target market. With the addition of Imperium Data as a reseller, 6connect is looking forward to expanding its solutions for network infrastructure like 6connect ProVision to augmenting client needs for budget-friendly DDI and global Anycast DNS services.